Meet Socks!
This is Socks. He's 3 weeks old and he's a Dorset / Jacob cross.
Unfortunately Socks's mum doesn't have enough milk to feed both him and
his older (bigger) brother, so Socks was in need of a helping hand.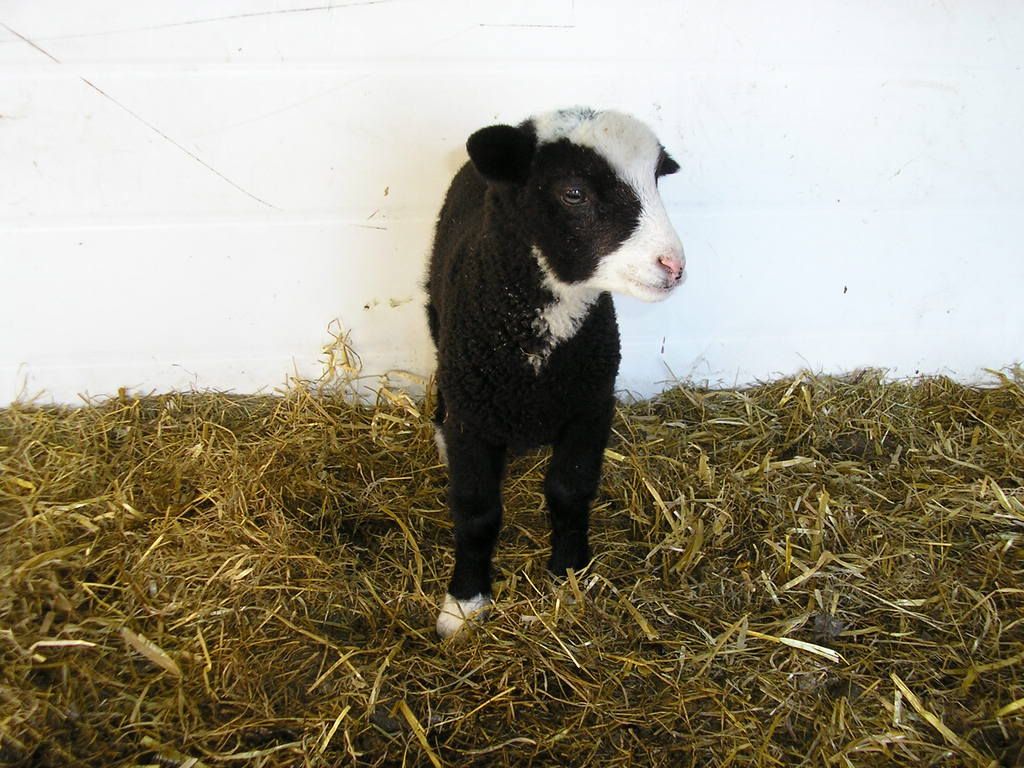 So, he gets a top up from a bottle four times a day. The lovely thing
is that although he regards us as a"food source" and has become very
tame, he still gets some milk from his mum, so always goes back to her
for cuddles. Cute isn't he?